3 Must-Know Facts About Chinese Dance
Whether you've seen a Shen Yun performance or are completely new to Chinese dance, here are three secrets about this rich art form that few people in the West know about:
1. Classical Chinese dance has a history of thousands of years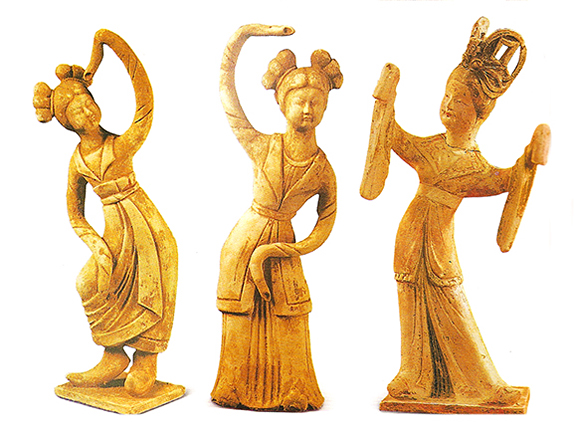 Ballet is often traced back about 500 years to the 15th century. By then, China was in the Ming Dynasty and classical Chinese dance had already been around for thousands of years.
Ancient statues, carvings, and texts show Chinese dance was deeply embedded in 5,000 years of Chinese history.
From the ancient palaces of the Xia and Shang dynasties to the Forbidden City halls of the Qing, each dynasty had its own imperial court dances, which varied greatly in style. Other forms of Chinese dance were passed down and evolved in folk dances and theatrical traditions.
Today, classical Chinese dance is a comprehensive dance system that has soaked profound wisdom from every era. When you see Shen Yun perform classical Chinese dance, you will notice both traditional aesthetics and deeply expressive powers that resonate so true still today.
That is the magic of Chinese dance.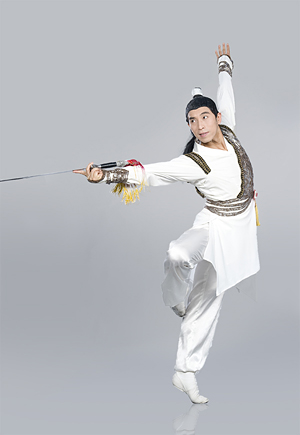 2. Chinese dance and martial arts are related
The Chinese word for martial is wu, as in wushu. The Chinese word for dance is also wu, as in wudao. These homonyms hint at the mystery between their shared bloodline. The same technique used for combat is martial arts; used for performance is Chinese dance.
You can imagine an ancient warrior, for example, bending backward and doing a reverse flip to avoid a spear thrust at him. You see almost the same exact move in classical Chinese dance.
Back in imperial China, at grand banquets brimming with food and alcohol, the emperor enjoyed watching his generals take center stage with their swords and spears. Surrounded by scholars, officials, and palace maids, they danced for him in a combination of martial arts techniques and rhythms well into the night.
Today, you can see some of these moves on Shen Yun stages around the world.
3. Many gymnastics moves come from Chinese dance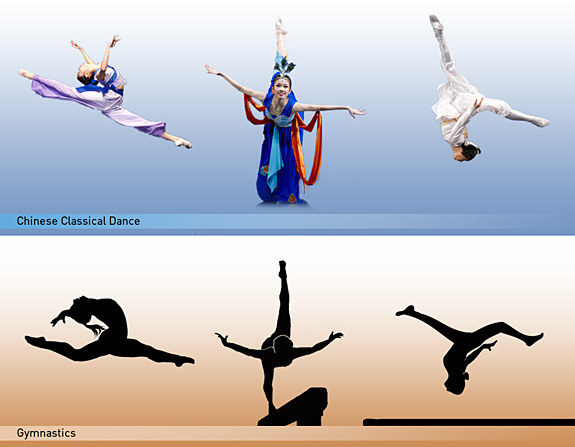 When people watch Shen Yun dancers fly and flip across the stage, they often say: "I loved the acrobatics!" or "Amazing gymnastics!" In fact, these techniques are neither gymnastics nor acrobatics —they actually all originate from classical Chinese dance!
Remember those gravity-defying flips we saw during the Olympics? Only a few decades ago they were unheard of in gymnastics. But in Chinese dance, they have a history of thousands of years.
In Chinese dance, these sometimes-unbelievable techniques add energy and vigorous athleticism to the stage. They are also used to punctuate a story in a particularly moving way.
Want to learn more? Watch this Chinese dance video.
Find an upcoming performance in your area
October 19, 2012