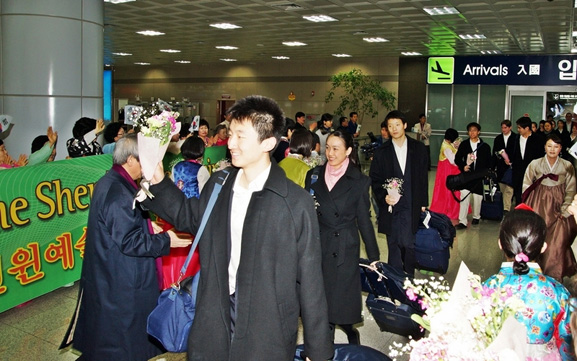 Shen Yun Hits Taiwan after Blockbuster Japan, Korea Shows
ASIANS DESCRIBE PERFORMANCE AS 'INSPIRING,' 'MAGICAL,' AND 'DIVINE'
Having kicked off its Asia tour in February, Shen Yun's New York Company is off to astounding success in its first seven Japanese and Korean cities and has now begun touring Taiwan. The show was warmly embraced by audiences who saw in it an opportunity to rediscover their culture's consanguineous roots.
Japanese audience members enthusiastically welcomed Shen Yun, after the shows were cancelled there last year due to the earthquake and tsunami. This season, they were touched by the performance's message of hope.
"Beyond description!" said Shinichi Tokunaga, a human rights lawyer who watched the show in Osaka. He was especially touched by the performance's closing piece, which left him with "a feeling of good prevailing over evil that renews my power to fight on."
Sculptor of Buddha statues Mitsuaki Sudou, who watched Shen Yun in Nishinomiya, was impressed by the performers' spirit. "It made me feel lots of energy, which I want to bring to my work. It's inspiring."
After Japan, Shen Yun performed sold-out shows in Korea's Anyang, Daegu, and Daejeon.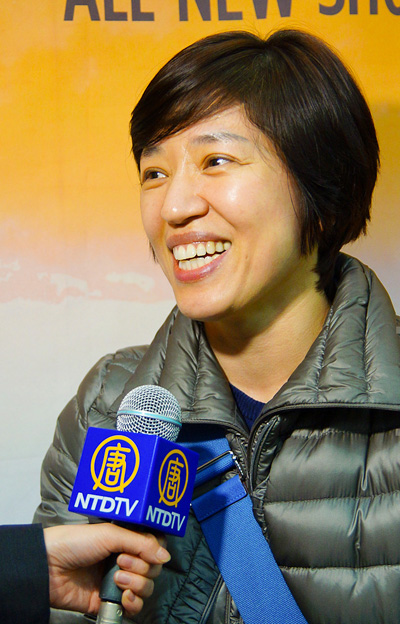 The renowned screenwriter of the hyper-popular Korean TV series Jewell in the Palace, Kim Young-Hyun, said the "seamless coordination of music, images and dance" gave her "some inspiration and new ideas."
"I think only selected people and those who have good fortune can see Shen Yun," said Choi Yun-Xi, an artistic director who won the Korean President Award for dance. "The movements of the dance, the choreography, and the historic connotations made me wonder whether they were a human creation."
Li Yeong-Su of Asia Times was stunned by the animated backdrop, saying they were like "magical windows to completely different realms."
Do Yong-Bok, president of the Busan Cultural Promotion Association, flew especially from Seoul to Daegu to watch Shen Yun, bringing along his granddaughter who is learning dance. "My whole body was shaking," he said after the show. "I wondered how people could perform to that extent. It seemed like dance from the divine world."
"If Shen Yun comes back, I'll tour the country to promote it," he said.
Among Shen Yun fans was Ms. Zhang, a Chinese studying in South Korea. "I hope it can perform in China as well, so that people will have a better understanding of beauty and kindness."
Orchestra director Jeong Gyu-Hyeon was impressed by "the values promoted in Shen Yun that make us reexamine ourselves."
"In our daily lives, it's very easy to forget traditional values such as benevolence, justice, courtesy, honesty, wisdom, and loyalty," he said. "Through stories presented on stage, Shen Yun is a manifestation of those traditional values."
"No matter who you are, you will be moved," said renowned conductor Kang Man-Ho. "I want to tell my friends to experience it for themselves," he said, "because how I feel about it is indescribable." The show has a "unique cleansing effect."
Having concluded its performances in Japan and Korea, Shen Yun's New York Company has now begun touring Taiwan, where the show has traditionally enjoyed immense popularity. The Taiwan performances kicked off in Tainan March 7, and will include six cities over a month of shows. From there, the group will head to Australia and New Zealand, completing the Asia-Pacific tour.
March 8, 2012