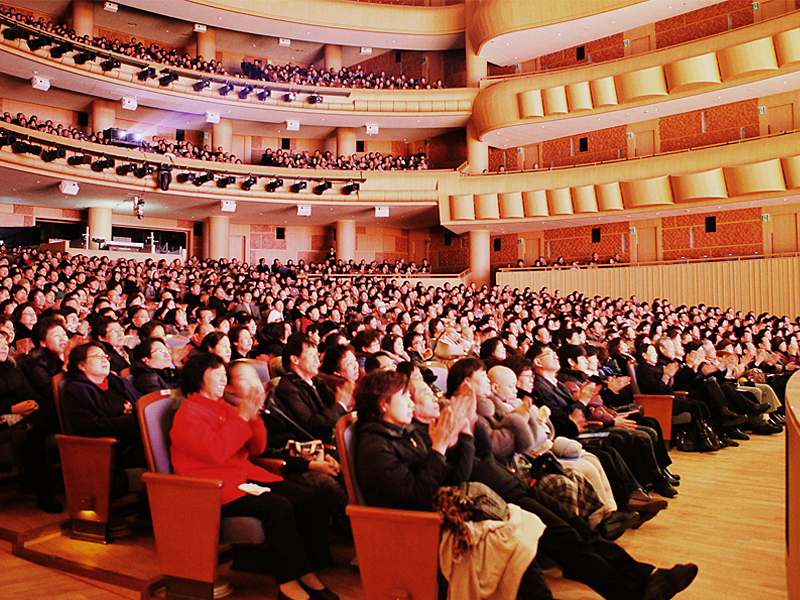 Korean Audience Eagerly Anticipating Shen Yun's Return
On January 30, Shen Yun's International Company concluded its last show in Korea at the Goyang Aram Nuri Arts Center.
With twelve shows in Busan, Daegu and Goyang cities, the International Company brought Korean audience members on a captivating journey to the heart of traditional Chinese culture. Countless audience members were deeply moved, professing they felt purified and awakened after watching the show. Many arts and cultural lovers, corporate VIPs and noted public figures were present at the shows, including the South Korean Ministry of Culture, Sports and Tourism; celebrated actress Yang Mi Kyung; and best-selling author and former Congressman Kim Hong Sin.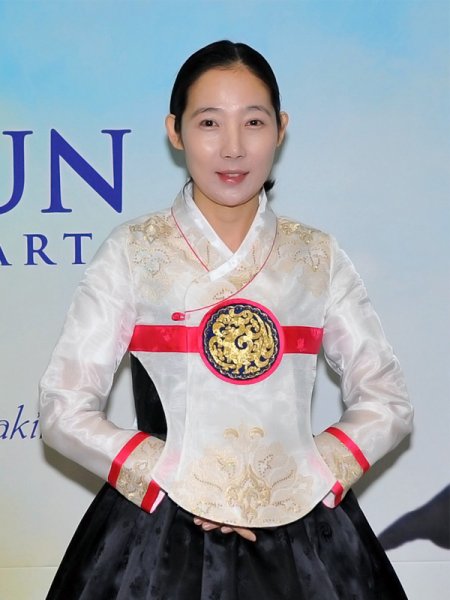 Lee Hong, great-granddaughter of Korea's Emperor Gojong and Empress Myeongseong, said after watching the first Daegu performance, "I am so impressed. I felt as if I were in a dream, strolling in heaven."
Yang Mi Kyung played the gentle and kind-hearted Court Lady Han from the popular Korean drama Dae Jang Geum (Jewel in the Palace). She saw the performance at the Goyang Aram Nuri Arts Center and said afterwards, "Typical performances are over when they're over, but right now I'm already looking forward to Shen Yun's show next year."
The Shen Yun International Company attracted the attention of the South Korea media. KBS-TV1 interviewed the company's principle dancer Korean-born Seongho Cha.
Mr. Cha was offered scholarships from the American Ballet Theater, the Boston Ballet Company and the Joffrey Ballet Company and won a gold medal at the National Ballet Competition of Korea in his youth. In 2002, he joined Anaheim Ballet as a soloist and went on to become a principle dancer. He received a full scholarship to Point Park University's Conservatory of Performing Arts, one of the nation's top dance programs, and received his Bachelors in Dance in 2006. After graduation, Mr. Cha continued studying dance at New York University.
In 2008, Mr. Cha joined Shen Yun Performing Arts Company. He won second place in the adult male division of New Tang Dynasty Television's 2009 International Chinese Classic Dance Competition.
On January 19, Shen Yun's International Company began its Asia-Pacific Tour in Korea. The Chinese communist government's consulate attempted to interfere with Korea's shows; these efforts failed and became a topic of discussion in Korean society.
Busan's Consulate General Guan Huabing and Vice Consulate General Jin Yanguang put pressure on the Busan City Cultural Center and the Busan City government to cancel Shen Yun's shows. However, Busan's District Court ruled that the show could not be canceled.
The Busan consulate then contacted Goyang and Daegu. The consulate phoned television stations claiming that the show had been cancelled and with the direction to stop playing Shen Yun advertisements. They contacted theaters and local government offices in Goyang and Daegu to ask them to cancel their rental contracts with Shen Yun. The theaters and government officials in both cities refused to cancel Shen Yun performances.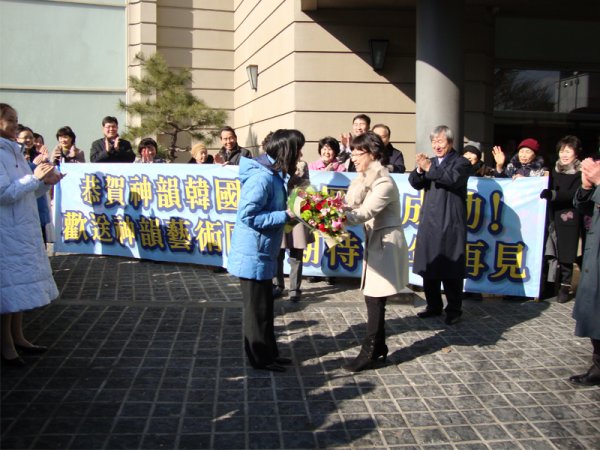 At the final show in Korea, performers responded to three curtain calls and received a long standing ovation from the devoted audience. Enthusiastic applause and cries of delight filled the house as audience members gave the International Company an emotional farewell.
February 5, 2011