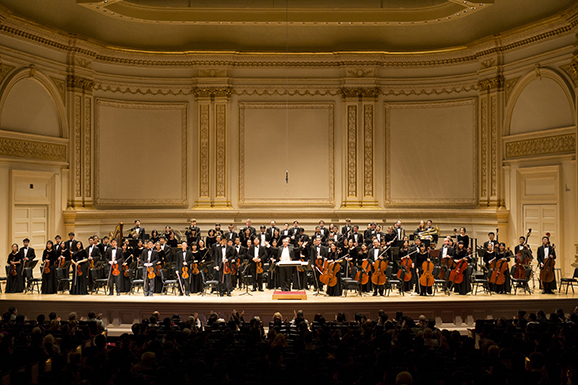 Shen Yun to Hold Auditions for all Orchestra Positions
Shen Yun Performing Arts, the world's premier classical Chinese music and dance company, is holding auditions for all orchestra positions, including both traditional Western and Chinese instruments.
Shen Yun has been established for eight years and every year tours around the world. As the company continues to grow to meet the demand for performances, it is looking to hire more top-level musicians.
Openings are available for all instruments listed on Shen Yun's job opening section of the website—strings (violin, viola, cello, double bass), woodwinds (oboe, flute, bassoon, clarinet), brass (French horn, trumpet, trombone, bass trombone), and Chinese instruments (pipa, erhu, suona).
Background
Every year, Shen Yun tours around the world, performing in some 100 cities throughout North America and South America, Europe, Asia, and Australia. From December to May, the orchestra accompanies Shen Yun's classical Chinese dance performances.
In Sept. 2013, the Shen Yun Symphony Orchestra launched its first tour, performing at seven of the United States' top venues, including Carnegie Hall and the Kennedy Center Concert Hall. The symphony mostly performs Shen Yun's all-original compositions, as well as masterpieces by Beethoven, Tchaikovsky and others.
Applicants who have never seen Shen Yun perform may check the tour calendar to find an upcoming performance.
Shen Yun's mission is to revive 5,000 years of traditional Chinese civilization. The company does this primarily through classical Chinese dance, ethnic and folk dance, hundreds of handmade costumes, dynamic digital projection, vocal soloists, and music that combines both classical Western and Chinese instruments.
How to Apply
Interested musicians are encouraged to learn more about the company, and then visit Shen Yun's auditions page and fill out an application form.
April 25, 2013